Corrugated Plastic Signs, Coroplast Signs, Yard Signs, Real Estate Signs
Custom Coroplast (Corrugated Plastic) Signs
---
Corrugated plastic, also known by the brand name Coroplast®, is a tough, waterproof, plastic sign material which resembles the appearance of "plastic cardboard". The hollow-fluted design of Coroplast makes this sign material extremely lightweight, easy to handle and simple to display in a number of ways.
The lightweight properties of Coroplast makes it extremely versatile, and has made it a popular alternative to rigid Acrylic Plastic Signs and PVC Plastic Signs. Coroplast signs are also commonly preferred over poster board and foam core mounting board. Foam core is not waterproof and the surface is much more sensitive to damage than corrugated plastic.
Here are the key points to know about custom Coroplast plastic signs:
They have a slightly ribbed surface
that looks like "plastic cardboard"
They're ideal for short term outdoor
use (Good for 1-day event signs
and last up to 2 years)
They'll last for decades indoors
They are completely waterproof
The standard 3/16" thickness
(4mm) feels similar to stiff cardboard
Coroplast is readily available
in a highly rigid, 1/2" thickness
They have high tolerance for
cold and hot weather temperature
extremes
Coroplast
two-sided
can be one-sided or
They are easy to display and mount
Coroplast serves as a popular alternative to
foam core mounting board
Plus, custom Coroplast signs are highly versatile
Coroplast custom signs can be made
any size you want
Any design, artwork, photo or logo
can be used
And you can choose from virtually any
color you want.

Sometimes, all you want is the bottom line!
Our online Coroplast sign pricing tool instantly calculates the exact prices on custom corrugated plastic signs, shows you quantity discounts, and even lets you compare this product to other plastic sign alternatives!
And don't forget…at SignsUS, shipping for Coroplast signage and all other indoor and outdoor signs is free for orders within the continental US greater than $50 for ground and greater than $400 for freight, and orders outside the state of South Carolina are tax-free!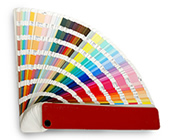 We offer more colors for Coroplast corrugated plastic signs than anyone out there on the web!
The Coroplast sign material itself comes in a number of colors. However, if the color you need is not available, the magic of digital printing can take care of that for you! So you can now choose from ANY color under the sun when designing your new signage!
Big or Small, We Do It All!
We offer more sizes of Coroplast signs than anyone else out there on the web! Custom corrugated plastic signs can be made in one piece up to 4' x 8'. Larger sizes are possible if multiple sheets are installed together on a flat surface.
Coroplast signs are 3mm (approx. 1/8" to 3/16") in thickness. 18" x 24" is a standard custom real estate sign size, and can be used by itself, attached to a door, or hung on a wall.
While we routinely cut Coroplast into custom sizes, we usually only cut it into rectangular or square shapes. We do not cut Coroplast corrugated plastic into very customized shapes. The material does not lend itself to intricate cuts or shaping. Any custom shaping must be kept to a minimum.
Corrugated plastic signs are easy to display! They fit all standard real estate frames, or you can use the more economical Coroplast sign stakes designed for custom yard signs. Coroplast plastic signs have hollow "flutes" that run either horizontal or vertical. The material comes standard with vertical flutes to allow for easy installation of these optional Coroplast sign stakes. But if you prefer horizontal flutes, just let us know and we'll make sure you get what you request.
Coroplast is also easily secured to windows, doors, walls, and exterior or interior surfaces. These custom signs can be displayed using:
Frames or stakes

Sandwich Boards

Suction cups
Double-sided tape
Velcro®
Grommets and eyelets for hanging signs
Or Coroplast signage can be self-supporting with the use of an easel)
I didn't have a ton of money to sink into my advertising but I needed to get my message out. I found coroplast plastic signs to not only be cost effective but I found them to be of very high quality and durability. My financial return was great and although my budget has grown, I still use these signs because of their easy placement and low cost.

Sincerely,

Barney Stowes
Green & Associates
Real Estate

The signs I ordered look very professional and are exactly what I wanted. Arrived on time, great customer service, you guys made the experience a pleasure.

Risa Goldman
Burbank, CA
Jaronsound Inc
Coroplast Signs- What Sizes are Available for Coroplast Signs?
2:39min
Coroplast Signs- How Thick does Your Coroplast Sign Need to Be?
3:33min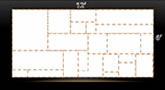 Coroplast Signs- What Shapes are Available for Coroplast Signs?
2:11min
Coroplast Signs- What Does Coroplast Look Like Up Close?
3:14min
Frequently Asked Questions About Corrugated Coroplast Plastic Signs
"What are some common uses for Coroplast corrugated plastic signs?"
Yard Signs
Real Estate Signs
Garage Sale Signs
Political Sign
Special Event Signage
Directional and Informational Signage
Industrial Signs
Low-cost signage
Golf Tournament Sponsor Signs
Contractor Promotional Signs
Point of Sale Displays
Window Signage
Temporary Signage
Advertising Signage
Trade Shows
"When do plastic signs that look like "plastic cardboard" become a good choice?"
Just because corrugated plastic signs are cheap doesn't mean they have to look cheap. Most people looking at signs don't know what they're made out of anyway — nor do they really care. When you look at signs, what do you see? The message, the colors and any graphics, right?
You can dramatically increase the effectiveness of your advertising display by focusing on these design elements. With an attractive layout and color scheme, an otherwise ordinary piece of "plastic cardboard" can be turned into a highly effective sign for your business. When you're ready, our Art Department can create an alluring, eye-catching design for you!
"Are the Coroplast plastic sign myths true?"
Cheap corrugated plastic signs aren't quite as "cheap" as you may have heard. The public perception of Coroplast corrugated plastic signs is that they are cheap because the materials are obviously so cheap. When compared to other sign materials, corrugated plastic sign sheeting is indeed much cheaper to buy.
However, what you may not realize is that it takes exactly the same amount of time and material to design and decorate a corrugated plastic sign as it does an aluminum sign. So the reality is, the only cost difference to make an aluminum sign instead of a Coroplast sign is the difference in the raw material cost of the aluminum panel itself.
For example, the cost difference between aluminum metal signs and Coroplast corrugated plastic signs is only about $4.00, for a standard 18" x 24" sign. And yet an aluminum sign looks more professional and will last at least 5 times longer than a Coroplast corrugated plastic sign. Just thought you might like to know.
"How long do Coroplast plastic signs last?"
Corrugated plastic signs are not as flexible as the vinyl banner material or as rigid as solid plastic sheets. Although custom corrugated plastic signs are commonly used outdoors, high winds can damage the corrugated sign material. Corrugated plastic signs are intended for both interior signs and short term outdoor signage. Coroplast signs used outdoors last up to 2 years, while indoor Coroplast signage can last for decades.
"How far away will the letters on my Coroplast plastic sign be visible from?"
Letter Visibility Chart
| | | |
| --- | --- | --- |
| Letter Height (Inches) | Distance For Best Impact | Maximum Readable Distance |
| 3" | 30' | 100' |
| 4" | 40' | 150' |
| 6" | 60' | 200' |
| 8" | 80' | 350' |
| 9" | 90' | 400' |
| 10" | 100' | 450' |
| 12" | 120' | 525' |
| 15" | 150' | 630' |
| 18" | 180' | 750' |
| 24" | 240' | 1000' |
| 30" | 300' | 1250' |
| 36" | 360' | 1500' |
| 42" | 420' | 1750' |
| 48" | 480' | 2000' |
| 54" | 540' | 2250' |
| 60" | 600' | 2500' |
"How can I custom price my Coroplast sign using SignMagic?"
This Site isPowered by:
Using SignMagic Online Coroplast Sign Design Center, Step #1 allows you to choose the size area which most closely matches the space you have available.
For example, match the closest size available in Step #1 to the size that you have in mind.
The instant you click on Step #1 to select the space you have available, look down towards the lower right portion of your monitor and you will instantly see your base price appear. That's all there is to it.
You Are In Control
Never an Obligation to Buy with SignMagic
Type in all the text you want and re-size the letters to fit that selected area, all for the same low price!
Pricing automatically updates in real time either up or down depending on the detail options(like drop shadows and outlines) you add or delete from your design. Remember, you are in control!
"This automatic real-time pricing feature makes it quick & easy to balance the final price with the custom options available to you."

Tim Harrelson - CEO
24 Years Sign Experience
"What exactly is Coroplast?"
Custom corrugated plastic, also known by the brand name Coroplast, is an extremely versatile, extruded twin-wall plastic sheet. It is waterproof, durable and can be cut to create collapsible signage.
Corrugated plastic signs are an excellent substitute for poster board or card stock for interior applications. Its surface is not affected by most oils, solvents or water, and cleans easily. Coroplast plastic signs provide a cost effective way to produce custom corrugated plastic yard signs, and custom real estate signs. Easily secured to windows, doors or walls, exterior or interior surfaces corrugated plastic signs.
"How do I know that my custom Coroplast sign will turn out the way I want?"
Are you concerned that your custom Coroplast brand, corrugated plastic sign may not turn out the way you want?
After all, our sign shop is probably hundreds of miles away from you so how can you be certain your order will turn out right? Fortunately, it only takes seconds to transmit full-color custom Coroplast plastic sign designs from our computer to yours because e-mails travel so fast these days.
Upon order approval, here's how the process works:
First, your order goes straight to the Art Department
Our Graphic Designer will then e-mail you a proof
(a "proof" is a picture of what your sign will look like)
Once you review the layout, let us know if you would like to see any changes, and …
If you have any changes, we will e-mail you proofs as needed until you're completely happy with your design.
"Do you offer any buyer protection guarantees?"
Yes! Every corrugated Coroplast sign order comes with a 100% Buyer Protection Guarantee
Sometimes, we make mistakes. We are only human after all. But it's how a business handles mistakes that counts, wouldn't you agree? So if we do happen to overlook something on your order, we will bend over backwards to make you happy. We stand behind our work with a 100% Customer Satisfaction Guarantee.
We will promptly replace any product that is defective in workmanship or that is different from what you approved. And for your trouble, you'll even get a very pleasant surprise gift.