Alumalite Signs are Assets to Your Business!
Alumalite signs have longevity. Longevity is an important concern for any business or service. Custom alumalite signs are strong, useful and durable, meaning your business will be around for a long time. Because alumalite signs last for an extended period of time it increases the chances of clients finding you when they need you.
Since alumalite signs are so strong and durable they aid in promoting your business name to current and potential clients. A helpful and multi-functional alumalite sign is a great way to make a good business impression. Not only do custom alumalite signs look great and are long lasting, they are practical and useful. An alumalite sign that provides useful and helpful information about your business to clients is a huge asset. Add that asset to your business practice, with new custom alumalite signs.
Alumalite Signs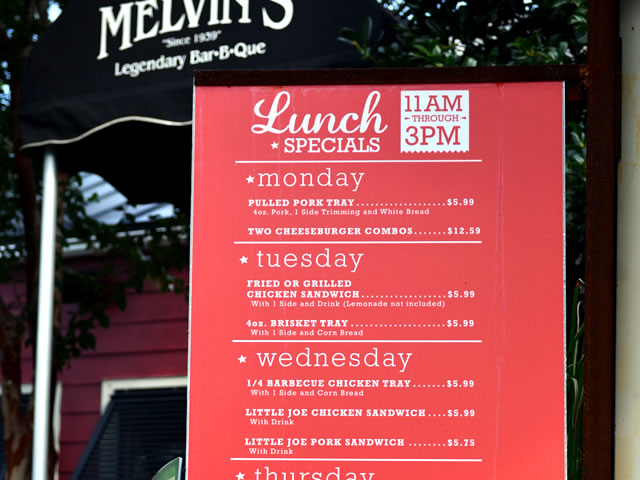 Our alumalite is made of an aluminum composite sign panel, it's strong and rigid. Those sign panels surround a high density copolymer corrugated plastic core. These two sheets of aluminum permanently bonded to both sides of the corrugrated plastic core, makes alumalite about the same weight of aluminum but is over 45 times stronger. Custom alumalite signs are the ideal business solution when you desire a lightweight sign panel but need excellent sign rigidity.
With two thicknesses available we can help you select the proper alumalite sign thickness for your business and your business location. Custom alumalite signs are available and in any size, color or style. Our alumalite signs are offered in what we call "traditional shapes" (square, rectangle, and vertical rectangle). Due to it's superior strength construction, custom shapes may not be available in alumalite signs. In addition to being a strong sign material, alumalite signs are very easy to install. They are lightweight and can be mounted to walls, fences, kiosks and make great hanging signs.
Jump to: Facts | Testimonials | Videos | Gallery
<script type="text/javascript">var switchTo5x=true;</script> <script type="text/javascript" src="http://w.sharethis.com/button/buttons.js"></script> <script type="text/javascript">stLight.options({publisher: "86bf83f0-7ee9-4c74-bb04-7a1e186a0519"});</script> <span class='st_facebook_hcount' displayText='Facebook'></span> <span class='st_twitter_hcount' displayText='Tweet'></span> <span class='st_googleplus_hcount' displayText='Google +'></span> <span class='st_pinterest_hcount' displayText='Pinterest'></span> <span class='st_email_hcount' displayText='Email'></span>
Constructed of two sheets of aluminum with a corrugated plastic core
Extremely rigid, yet lightweight
Available in standard 1/4" and extra heavy duty 1/2"
Rustproof, waterproof and rot proof
Highly tolerant of environmental temperature and heavy percipitation
Has a smooth professional finish
Last for decades inside
Easy to install and mount
Plastic edge cap available for a clean finished appearance
Available in any size
Available in any traditional shapes
Available in any color, design or style
Recent Customer Testimonials
" You guys were awesome! We made a good choice going with you guys! Thanks again! I can't wait to take a few photos when we install the signs on our new facility!"

Odis King
Emergency Action Controller

Design or Price an Alumalite Sign
Design Online
Price Now
Unlimited proofs with every sign. We send a proof of your design to ensure 100% satisfaction before we ship.

Free shipping on all Alumalite signs for orders within the continental US greater than $50 for ground and greater than $400 for freight
Are Alumalite Signs Right for you?
Use our material selection wizard to help you determine the right sign material for your needs.
Find Out Now
Materials Similar to Alumalite Signs
Aluminum Signs

Dibond Signs

ARMOUR-Wood Signs