Sign Magic - Free tools to help you design your perfect custom sign online!
What exactly is the Sign Magic Online Design Center?
With Sign Magic, you can literally create your own sign or banner design online. Any time, day or night. You don't have to wait on anyone else to do anything, for you. And you don't have to worry about anybody rushing you either!
Though Sign Magic Online Design Center is simple to use, some people still prefer a little instruction before designing their new custom signage. So we've created a series of SignMagic Video Tutorials to get your started! If you would like to skip all tutorials and Launch SignMagic Now, simply click the orange button to move forward!
Sign Magic will then display your final price, based on your design.
Yes, it's a pretty smart system! With exceptional flexibility to display all of your pricing options. If you like your options, you can buy online, whenever you're ready. Even after "normal business hours", 7 days a week.
You can take all the time you need to carefully review your options including:
The size of the letters
Which letter styles look the best to you
Seeing how different colors and combinations look
And how other design elements (artwork, logos, etc.) all fit together.
There's absolutely no charge to use Sign Magic.
And there's no obligation to buy, ever. So feel free to use the system as long as you like. You can even SAVE your designs in a secure folder to access later.
Let's Get Started!
Taking certain precautions makes good business sense. When it comes to signs, which precautions should you take though? One of the most important actions to take is to get your design just right. Getting your design just right - ahead of time - removes the element of surprise!
How does design prevent a potentially unpleasant surprise?
Putting a finished design together prevents surprises in two valuable ways: first, you get to see exactly what your new sign is going to look like and second, with a final design, you can get your final price.
No more wondering how your new custom sign will turn out or how much it's going to cost when everything is said and done. You'll know exactly what to expect, in advance. All you need is the right system: our Sign Magic Online Design Center!
Before you learn about all the amazing, fantastical, astounding, incredible, sensational and dandy benefits of this system, there is one requirement.
Trust. Not only in us, but your trust in yourself to make good decisions. Which requires trusting your own judgment and instincts. In the end, all the final design decisions will be yours to make anyway. So yes, trusting yourself is a vital component of the system.
Sign Magic Videos
Design Your Sign Online Free
2:32min
Two Resources for Designing Your Sign
3:45min
Uploading Images Into Sign Magic
2:011min
How to Use Sign Magic to Create Your Own Design
1:37min
How to Add Text in Sign Magic
4:35min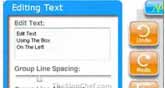 How to Add Multiple Lines of Text in Sign Magic
3:48min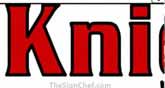 How to Make Text Standout with Outlines & Drop Shadows
5:51min
How to Add a Border to Your Design in Sign Magic
1:59min
How to Upload Pictures & Logos into Your Design
4:01min
How to Use the Secret Color Match Tool
3:13min
How to Create & Adjust Layers in Sign Magic
3:10min
Saving Time with Copy & Paste
2:25min
How to Add Shapes to Your Design
4:05min
Key Feature of Sign Magic
2:39min