Commercial Signs are Affordable, Effective Advertising For All Businesses!
Commercial signs are one of the most effective methods to advertise and promote your business. Commercial signage is associated with professional, reputable businesses and in most cases are the first impression when it comes to your business image. Commercial business signs can explain the services you offer, locations, contact information and business hours. Commercial signs are a necessary addition to any business to establish new clients and keep current patrons. Because commercial signs are affordable and the return is extremely large, it's a smart investment for any business that is serious about succeeding.
Commercial business signs are not just for large Fortune 500 companies. All businesses, whether small or large, established or just starting out or include a single location or multiple locations, commercial signage is for you. With the ability to customize and design your commercial sign you can create a commercial business sign thats suitable for you and your business. With easy and quick do-it-yourself installation your commercial sign will be displayed and working for your business success in no time.
Commercial Sign Locations and Applications.
Commercial Buildings Signs: Displaying your commercial sign on the exterior of your building or business location is the first step in securing your business as a reputable company. Exterior commercial signs are one of the most effective ways to advertise and create a professional appearance. Commercial business signs properly mounted to your business location work twenty-four hours, seven days a week for you and your business. Your business is continually being exposed to current and future client. All businesses, small and large, are in need of quality commercial signage and offer the best commercial signs on the widest selections of sign materials at the best prices. In addition to our quality commercial business signs we offer a complete line of sign accessories not only to mount your commercial signs but to add decorative style and flair to them as well.
Interior Commercial Signs: Bring your business message and image inside. Interior commercial business signs are smart marketing, because they remind your clients why they chose you. Interior commercial business signs are an important addition to companies because interior signage creates a professional business image and ensure clients you serious about your business and their needs. Your interior commercial signs may elaborate on your business practices or services, include additional product information, detail the company's history or simply display informative useful information. Interior commercial signs can be produced from standard and traditional rigid sign materials, mounted or hung from any interior location. Some of the most popular interior commercial signs are acrylic. Acrylic creates a clean, modern, professional business image and when combined with standoffs produces a quality dimensional commercial sign. Commercial signage inside, may also be comprised of vinyl letters and decals. Vinyl letters and decals can create a professional and unique commercial sign that is affordable and just as effective as traditional sign materials.
Roadside Commercial Signs: Traffic is important for any type of business. If your business is located on a busy or high traveled byway then a roadside commercial sign is an ideal advertising tool. Roadside commercial signs advertise for you constantly. Don't take for granted the exposure your company will receive from an effective commercial sign displayed roadside. Commercial signage placed roadside commonly displays relevant business information. Business name, address, contact information and other important company facts are the standard on commercial signs. Roadside commercial business signs can be produced from a variety of sign materials. ARMOUR-Wood, aluminum and HDU are just a few of the most popular choices when it comes to roadside commercial signage, in addition commercial signs can be produced in any custom shape, style or design. If you want additional exposure after the sun goes down have your roadside commercial sign made with reflective vinyl. A commercial sign made of reflective vinyl gives you the same effect as street and traffic signs, working for your business long after business hours because of its reflective quality. For even more night time exposure use channel letters in your commercial signs. Channel letters are three dimensional and are illuminated for constant business exposure.
Directional Commercial Signs: Directional commercial signs are similar to roadside signs, however they provide way finding information for clients and potential clients. Providing patrons with direction to find your business location is imperative to success. If your business isn't right off a traveled roadway then providing some kind of directional information may be the only way clients can locate you. In addition directional signs are used to control the traffic flow or to direct traffic to reserved parking locations. Perhaps your business has a drive-thru or loading dock. Directional commercial signage is necessary to direct patrons or vendors to the appropriate areas of your business. Directional commercial signage is a quick and easy solution to enable clients and vendors to locate your business quick and easily.
Hanging Commercial Signs: Help your business rise above your competition by hanging your commercial business signs. It's a known fact that signs hung receive more attention than those at eye-level. Give your business the elevation it deserves and the exposure you need to succeed. Hanging commercial signs can be mounted to buildings or business locations, inside or outside. They also can be mounted roadside for effective advertising as potential patrons travel back and forth. Hanging commercial signs are available in a large assortment of materials, sizes, colors and shapes. A custom shaped commercial sign is most effective because it stands out from traditional shaped signs. We offer a variety of hanging sign mounting options including our scroll brackets and can even supply post if there is not a location readily available for displaying your hanging commercial sign.
Commercial Vehicle Signs: While vehicles may not be able to display traditional rigid commercial signs, they do offer their own version of commercial signage. Vinyl letters and decals are the ideal way to create commercial business signs for your vehicles. Whether you have one or multiple vehicles in your company's fleet, applying graphics to these vehicles will prove to be a lucrative marketing strategy. Vinyl letters and decals used as commercial signs are a great way to promote your business, advertise specials, list products and services or simply create a professional image when traveling from location to location. Vinyl letters are available in almost any color and can be produced using any font. In addition, vinyl letters can be any size you need, so whether you are applying them to a small compact car or semi-trailer we can produce the perfect sized letters for your business needs. Decals are also available in any color, size and can be any shape. The combination of vinyl letters and decals creates an upscale commercial sign for your company's vehicles.
With the one of the largest selections available for outdoor signs, you are sure to find the correct sign, not only for your business needs, but for your location. Custom outdoor signs need not be an expensive endeavor, we can help you find the exterior sign that fits your budget as well as your professional needs.
<script type="text/javascript">var switchTo5x=true;</script> <script type="text/javascript" src="http://w.sharethis.com/button/buttons.js"></script> <script type="text/javascript">stLight.options({publisher: "86bf83f0-7ee9-4c74-bb04-7a1e186a0519"});</script> <span class='st_facebook_hcount' displayText='Facebook'></span> <span class='st_twitter_hcount' displayText='Tweet'></span> <span class='st_googleplus_hcount' displayText='Google +'></span> <span class='st_pinterest_hcount' displayText='Pinterest'></span> <span class='st_email_hcount' displayText='Email'></span>
Design or Price Commercial Signs
Design Online
Price Now
Unlimited proofs with every sign. We send a proof of your design to ensure 100% satisfaction before we ship.

Free shipping on all Commercial Signs for orders within the continental US greater than $50 for ground and greater than $400 for freight
Some Commercial Sign Recommendations
Aluminum Commercial Signs

Alumalite Commercial Signs

Dibond Commercial Signs

ARMOUR-Wood Commercial Signs

Acrylic Commercial Signs

Outdoor Dura-Wood Signs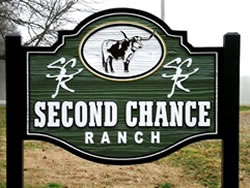 Sandblasted Redwood Commercial Signs

HDU Commercial Signs

Commercial Replacement Lighted Sign Faces

Commercial 3D Letters

Commerical Channel Letters

Are Commercial Signs Right for you?
Use our material selection wizard to help you determine the right sign material for your needs.
Find Out Now