retractable banners, trade show banners, full color banners, banner printing, custom retractable banner, vinyl banner, banner sign, banner signage
Retractable Banners
---
Do you need a banner that is easy to display, looks professional and is easy to transport from place to place? Then look no further!
Retractable banners are a two-in-one product. This means that the banner and stand come together and no additional accessories are needed for installation. You no longer have to worry about purchasing the right mounting accessories later — they're already included!
The stand itself is sturdy when set up but also breaks down, rolling up into a slender base when not in use. You no longer have to worry about lugging giant banner stands with you everywhere you go! To set up a retractable banner, simply pull the banner up out of the base and secure the stand. It's as easy as pulling down a window shade!
We offer four types of completely customizable retractable vinyl banners. The Metal Horizontal Tabletop Retractor (black) and Metal Economy Retractor (in black or silver) are two popular options. We've recently added the Bamboo Retractor and the Mini Bamboo Retractor to our product line.
The retractable banner itself is:
Banner and stand come together for
one low price
Available in four sizes
Comes with a free carrying case for
easy transport
Easy for one person to set up
Stands freely on the floor or table
No hardware needed!
Very lightweight
Professional looking
Plus, retractable banners are completely
customizable:
You can use any and as many colors
you want
Any graphics
Any photographs

Sometimes, all you want is the bottom line!
Our online retractable banner pricing tool instantly calculates the exact prices on custom retractable banners, shows you quantity discounts, and even lets you compare this product to other banner alternatives!
Plus, we'll wave your sales tax!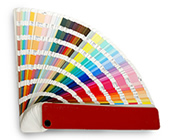 Our Economy Stand comes in black and silver, the Tabletop Display is black and our two bamboo stands are, well, bamboo!
The banner itself can be designed with any colors, fonts, graphics and photographs you want!
The four retractable banners we offer are all different sizes. The dimensions below are the visible graphic space. Design your banner to those dimensions and add five inches to the bottom and one inch to the top of BLANK BANNER SPACE. This accounts for the material that is anchored in the top and the base of the stand.
Mini Bamboo Retractor: 8.25" wide x 12" high
Bamboo Retractor: 35.5" wide x 83.5" high
Economy Retractor: 33.5" wide x 78" high
For the Tabletop Retractor, add 3.5 of BLANK BANNER SPACE and on both the left and right hand side of your banner.
Tabletop Retractor: 38" wide x 33.25" high
Please call us anytime from 9am to 9pm seven days a week if you have any questions. Our designers will help you to ensure that your banner will fit the stand.
Setting up your retractable banner stand couldn't be easier! Your banner comes rolled up in the base of the stand. Simply pull up the banner and secure the stand. Retractable banners are easy to transport and simple to set up. Plus, we provide you with step-by-step instructions, just in case!
I am extremely satisfied with my experience creating and ordering a custom banner from your company. The website customer service rep I spoke with was excellent, everyone I dealt with was helpful and I love that your website is so comprehensive!

We took a survey at the event that our banner was for to find out how people heard about the event and several said they saw the banner from a ways away and were persuaded to stop by, so thank you for the help we received from your graphic designer! Our custom banner most certainly was effective and helped contribute to the success of our event!

Thanks again for everything and I guarantee we will use your company again!

Best regards,
Amanda Buck
Better Business Bureau
Austin, TX

I used to have a big banner stand that I lugged all over the place. But you guys showed me that a retractable banner would be a better option — and it is! Now it's super easy for me to throw my banner in the backseat and I can easily set it up by myself.

Thanks again for the help!

Linda H.
Considering reserving a Live Design session but still unsure how this service works?
Watch a real life example of a client's experience using Live Design for her Acrylic business sign!
Frequently Asked Questions About Retractable Banners
"What are common uses for retractable banners?"
Retractable banners are common at tradeshows in malls or lobbies and at retail shops. Our new bamboo stands have been very popular for spas and high-end retail shops.
"Do I order my banner and then order my retractable banner stand separately?"
No. when you decide to order a retractable banner, you are ordering a banner made specifically for the type of retractable stand you chose. They are both made and shipped together.
"What colors and materials are retractable banner stands available in?"
Our Economy Stand comes in black and silver, the Tabletop Display is black and our two bamboo stands are, well, bamboo! But the banner itself can be designed in any and as many colors as you want!
"How far away will the vinyl letters on my outdoor signage be visible from?"
Letter Visibility Chart
| | | |
| --- | --- | --- |
| Letter Height (Inches) | Distance For Best Impact | Maximum Readable Distance |
| 3" | 30' | 100' |
| 4" | 40' | 150' |
| 6" | 60' | 200' |
| 8" | 80' | 350' |
| 9" | 90' | 400' |
| 10" | 100' | 450' |
| 12" | 120' | 525' |
| 15" | 150' | 630' |
| 18" | 180' | 750' |
| 24" | 240' | 1000' |
| 30" | 300' | 1250' |
| 36" | 360' | 1500' |
| 42" | 420' | 1750' |
| 48" | 480' | 2000' |
| 54" | 540' | 2250' |
| 60" | 600' | 2500' |
"How do I know that my retractable banner will turn out the way I want?"
Are you concerned that your retractable banner may not turn out the way you want?
After all, we are probably hundreds of miles away from you so how can you be certain your order will turn out right? Fortunately, it only takes seconds to transmit full-color custom vinyl banner designs from our computer to yours because e-mails travel so fast these days.
Upon order approval, here's how the process works:
First, your order goes straight to the Art Department
Our Graphic Designer will then e-mail you a proof
(a "proof" is a picture of what your sign will look like)
Once you review the layout, let us know if you would like to see any changes, and …
If you have any changes, we will e-mail you proofs as needed until you're completely happy with your design.
"Do you offer any buyer protection guarantees?"
Yes! Every retractable banner order comes with a 100% Buyer Protection Guarantee
Sometimes, we make mistakes. We are only human after all. But it's how a business handles mistakes that counts, wouldn't you agree? So if we do happen to overlook something on your order, we will bend over backwards to make you happy. We stand behind our work with a 100% Customer Satisfaction Guarantee.
We will promptly replace any product that is defective in workmanship or that is different from what you approved. And for your trouble, you'll even get a very pleasant surprise gift.