Vinyl Banners, Street Banners, Pole Banners, Custom Banner, Banner Sign, Banner Printing, Full Color Banner Signage
Vinyl Street Banners
---
When you are looking for a flexible, versatile and economical way to display a message or promote an event, custom vinyl street banners are an ideal choice.
Modern vinyl banner printing processes have made full color, custom street banners an especially inexpensive and highly professional product that you can use anytime and anywhere to promote your festival or event. Street banners are most commonly hung over a street, or on a lamp post or street pole along the side of the road or business complex.
Most municipalities now have strict rules regarding how over-the-street vinyl banners are to be made. It's a matter of public safety. We know these requirements and routinely provide street banners for special events, parades and festivals.
Street banners should be made using 20 ounce, extra heavy duty blockout vinyl banner material with a super tough webbing sewn into the hem for extra reinforcement. For maximum durability and wind resistance, street banners should have hems and grommets placed every 2'. Wind slits also substantially reduce wind loads and are usually required by municipalities on all vinyl street banners.
Here are some of the most pertinent facts to know about vinyl street banners:
Street banners are readily available in
a high gloss finish for vibrant color
They are perfect for special events,
festivals, sales and seasonal
promotions
Street banners are easy to hang and
display
They are suitable for use as temporary
outdoor signage, lasting up to 5 years
outdoors
Street banner signs can be one-sided or
two-sided
Street banners are completely waterproof
They have a high tolerance to wind, cold
and hot weather extremes
Plus, custom street banners are highly versatile
You can get any size you want
They can be cut into virtually any shape
Any design, artwork, photo or logo can
be used in the banner design
And you can use virtually any color
you'd like!

Sometimes, all you want is the bottom line!
Our online custom street banner pricing tool instantly calculates the exact prices on street banner signs, shows you quantity discounts, and even lets you compare this product to other custom sign alternatives!
And don't forget…at SignsUS, shipping for banner signage and all other indoor and outdoor signs is free, and orders outside the state of South Carolina are tax-free!
We offer more colors for vinyl street banners than anyone else out there on the web!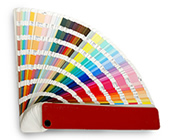 Once upon a time, street banners were limited to only a few colors per banner due to expensive vinyl cost and the immense amounts of labor required to produce multiple color vinyl banners.
Now we have the ability to print directly onto the banner material. No longer are we bound to restrictions in colors and the detail of clipart and graphics!
You can now use any and as many colors as you want, and photographs, graphics, images, and logos can be printed to your vinyl street banner at no extra charge! So now you can end up with a large and colorful street banner at a fraction of the cost it would have been using vinyl graphics!
Big or Small, We Do It All!
While most sign companies are setting limits to what size your street banner can be, we are printing vinyl banners in every size imaginable!
Single, seamless banner signs from SignsUS can be as large as 20' x ANY length you'd like! This is the very largest, seamless banner size available in the market today. If you need a street banner that is larger than that, no worries! Just let us know, and we'll make sure to get you the vinyl banner size that you need.
I am extremely satisfied with my experience creating and ordering a custom street banner from your company. The website customer service rep I spoke with was excellent, everyone I dealt with was helpful and I love that your website is so comprehensive!

We took a survey at the event that our banner was for to find out how people heard about the event and several said they saw the banner from a ways away and were persuaded to stop by, so thank you for the help we received from your graphic designer! Our custom banner most certainly was effective and helped contribute to the success of our event!

Thanks again for everything and I guarantee we will use your company again!

Best regards,
Amanda Buck
Better Business Bureau
Austin, TX

I've been in charge of my parish festival for 4 years now. The event is always pretty well attended, but this last year I was nervous because a new event was going on in the city that same day. I decided to take action and order an over-the-street banner to promote my festival and guess what? Even with added competition for attendance, my festival was better attended than ever! My banner was very reasonably priced and the service I received from your company was great! Thanks SignsUS!

Sincerely,
Melissa Rhyckowski
Charlotte, NC
Considering reserving a Live Design session but still unsure how this service works?
Watch a real life example of a client's experience using Live Design for her Acrylic business sign!
Frequently Asked Questions About Vinyl Street Banners
"Can I make my custom street banner two-sided?"
Yes! SignsUS offers ghost-free, two-sided vinyl street banners!
Standard vinyl banner material is "translucent". In other words, you can see the light right through it. So if you put letters on both sides of the standard banner material, a faint ghost image of the letters are visible on the other side of the banner. This ghosting effect can distract people from your message and doesn't look professional.
By specifying a heavier weight vinyl banner material designated for double-sided street banners, you can avoid this see-through effect while adding significant strength to your custom banner.
"Are street banners a cost effective option compared to traditional advertising mediums?"
When compared to other forms of advertising like radio, newspaper or TV, custom vinyl banners are still one of the most attractive and cost effective ways to promote any business or special event. Whether you're announcing a new business, having a special sale, or promoting a festival or parade, a colorful, eye-catching street banner grabs attention and stimulates interest resulting in a greater number of sales opportunities or larger crowds at your event!
"How do I know that my custom street banner will turn out the way I want?"
Are you concerned that your custom street banner may not turn out the way you want?
After all, we are probably hundreds of miles away from you so how can you be certain your order will turn out right? Fortunately, it only takes seconds to transmit full-color street banner designs from our computer to yours because e-mails travel so fast these days.
Upon order approval, here's how the process works:
First, your order goes straight to the Art Department
Our Graphic Designer will then e-mail you a proof
(a "proof" is a picture of what your sign will look like)
Once you review the layout, let us know if you would like to see any changes, and …
If you have any changes, we will e-mail you proofs as needed until you're completely happy with your design.
"Do you offer any buyer protection guarantees?"
Yes! Every custom street banner order comes with a 100% Buyer Protection Guarantee
Sometimes, we make mistakes. We are only human after all. But it's how a business handles mistakes that counts, wouldn't you agree? So if we do happen to overlook something on your order, we will bend over backwards to make you happy. We stand behind our work with a 100% Customer Satisfaction Guarantee.
We will promptly replace any product that is defective in workmanship or that is different from what you approved. And for your trouble, you'll even get a very pleasant surprise gift.