Custom Cast Plaques and Custom Bronze Plaques Convey a Feeling of Elegance and Traditional!
Custom cast plaques and the ever popular custom bronze plaques are an elegant way to commemorate special individuals, buildings, events or dedications. Our custom cast plaques are crafted from the highest quality metal alloy and are guaranteed to last for years to come. Custom bronze plaques add a traditional atmosphere to any location they are displayed. Custom cast plaques command respect and are appreciated by all.
Custom cast plaques are ideal for memorial plaques and markers. Nothing celebrates the life or accomplishments of an individual, event or location like memorial plaques. With a variety of options to choose from, including etched plaques, custom cast plaques and our featured plaques which combine text with sculpted images, designs or photographs. Any of these custom plaques would be a cherished memorial displayed at any location or site.
Some Custom Cast Plaque Options
Custom Cast Plaques are created by the pouring of molten metal into custom made sand molds. This casting process then creates two levels of graphics and designs. The levels are raised and recessed. Because of this process and the quality of metal used in custom cast plaques, they are vandal resistant. Since the images and graphics can not be removed and since the quality metal will not break, these custom cast plaques are long lasting and durable. This quality craftmanship not only protects them from vandals but from the elements as well. Our custom cast plaques are the perfect choice for exterior applications since the cast plaques can withstand extreme heat and bitter cold. The longevity of custom cast bronze plaques as well as cast aluminum plaques and the amount of customization available make them a popular choice for dedication, identification, recognition and commemoration applications. Custom bronze plaques often convey an image of tradition when used to commemorate events and individuals. Our custom cast plaques accent the importance of these accomplishments and help enrich those locations they are proudly displayed at. Regardless if your custom cast plaque is to tribute an individual or a large group, mark a historic landmark or proudly represent an organization, the craftsmanship and artistry of our custom cast plaques is unmatched.
Etched Custom Cast Plaques are perfect when you want to present the messages of you custom cast plaques in a unique, memorable fashion, with extended life and durability. Our etched plaques are the only choice when it comes to selecting a quality, stylish etched plaques. These custom cast plaques are produced by deep etching an image into one of our many high quality metal sheets. These etched plaques are great for designs and images with fine detail and small lettering. Our quality tested etching process creates an exact replica of artwork and depending on your metal selection are suitable for both interior and exterior use. We offer custom cast plaques and memorial plaques in brass, aluminum, copper, commercial bronze, stainless steel, muntz metal and even zinc. These custom cast plaques are the perfect selection because they are applicable for a large assortment of applications and markets. In addition custom etched plaques are ADA compliant. We suggest zinc as your metal of choice for ADA signage because of its easy etching and unchallenged line detail. And because these zinc etched plaques are affordable they are great for both interior and exterior.
Specialty Cast Products are also available. We carry a wide selection of custom cast specialty products. Including statuary, sculpture, sculpted images, feature plaques and silhouettes. Our feature plaques combine the best of two worlds into one custom bronze plaque. Our featured plaques combine sculpted images and written words. These custom cast plaques can be crafted in any language and can be custom-colored to match any business or personal decor. These feature plaques are also a popular choice for memorial plaques since the sculpted area produces such a vivid dimensional effect. Ideal for portraits, symbols and any other image that benefits from this raised casting.
<script type="text/javascript">var switchTo5x=true;</script> <script type="text/javascript" src="http://w.sharethis.com/button/buttons.js"></script> <script type="text/javascript">stLight.options({publisher: "86bf83f0-7ee9-4c74-bb04-7a1e186a0519"});</script> <span class='st_facebook_hcount' displayText='Facebook'></span> <span class='st_twitter_hcount' displayText='Tweet'></span> <span class='st_googleplus_hcount' displayText='Google +'></span> <span class='st_pinterest_hcount' displayText='Pinterest'></span> <span class='st_email_hcount' displayText='Email'></span>
Cast Plaques
Etched Plaques
Cast and Cut Letters
Recognition Trees
Statuary and Relief Art
Bas-relief Portraits, Emblems and Sculpted Decor
Donor Recognition Walls
Image Cast Plaques
Historical Plaques
Seals and Crests
Many more
Are Custom Cast Plaques Right for you?
Use our material selection wizard to help you determine the right sign material for your needs.
Find Out Now
Call us at 1-800-899-6272 for prices and
Custom Cast Plaque options!
Custom Cast Plaque Options
Cast Plaques

Etched Plaques

Cast and Cut Letters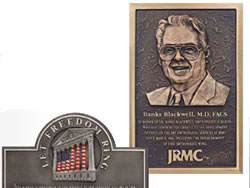 Specialty Cast Products