Custom Door Signs are a Necessity for Promoting, Organizing, Wayfinding and Expanding Your Business!
Custom Door Signs can help promote your business before clients ever make contact with you or your business. With functional and attractive personalized door signs you can increase your potential business by giving it the exposure it deserves. Incorporating custom door signs into your business advertising will prevent your business from getting lost or even worse, never found.
With creativity and ingenuity, design your custom door signs to represent you and and what your business offers. With a wide selection of materials and options available you can create a personalized door sign that represents your business and is recognized at a glance. Signs for doors that incorporate a personal touch can comfort clients, in return making you their first choice when it comes to their patronage.
Personalized Door Signs are Available in Many Materials and Options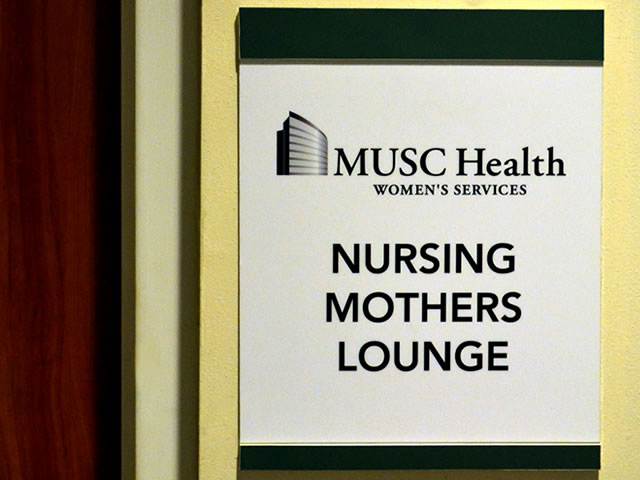 Acrylic Door Signs make a great impression. Acrylic door signs are impressive personalize door signs because they present a corporate, contemporary and sleek business image. Available in any shape, size or color, acrylic door signs are one of the most customizable signs for doors. Accent your custom door sign with our standoffs, great for mounting any type of acrylic sign, and available in variety of styles, finishes and sizes. Personalized door signs made from acrylic are rated for interior and exterior use.
ARMOUR-Wood Door Signs are the strongest personalized door signs available. Its solid construction, a wood core sandwiched between two sheets of aluminum, make it ideal for indoor and outdoor custom door signs. Available in our traditional shapes (square, rectangle and vertical rectangle) and finished with edge cap for added protection and a polished "framed" appearance, provide function and design elements to your custom door signs. Office door signs made from ARMOUR-Wood are built to last, just like your business.
Dibond Door Signs can add flair to your office door signs, because of the versatility the material offers. Dibond custom door signs can be made in any shape, and custom shaped door signs promote more exposure. In addition, its light weight but sturdy and rigid construction make it the preferred choice for mounting. Easily displayed and installed dibond personalized door signs can be customized with screwcaps for additional style and professional business presentation. Office door signs produced from dibond are extremely durable and are great for indoor and outdoor applications.
Aluminum Door Signs are still a popular and familiar choice for signs for doors. Personalized door signs made from aluminum are available in any shape, size or style your business or promotion needs. We offer five different thicknesses to suit your application and business image. In addition, aluminum custom door signs are light weight so mounting and installation is quick and easy. Our aluminum office door signs are rated for outdoor, as well as indoor use and are available in a variety of finishes to give your signage an added advantage over others.
PVC Door Signs allow you to design and create a totally custom office door sign. PVC is extremely versatile and can be cut into any custom shape for your signage. In addition, PVC is available in three different thicknesses for added dimension to your custom door signs. You can even go one step further with your personalized door signs and combine different shapes and thicknesses to create an eye catching layered three dimensional office door sign. PVC signs are constructed for interior use only. Due to its material make-up, outdoor temperatures can damage and warp PVC office door signs, if exposed to extreme elements.
Alumalite Door Signs while light weight, remain rigid, sturdy and strong. Alumalite custom door signs are easily mounted and displayed and combined with any of our mounting accessories can help set your signage apart from others that may be competing for the same audience. Personalized door signs made from alumalite are available in our traditional shapes (square, rectangle and vertical rectangle). You can even customize your office door signs further with the addition of edge cap. Edge cap protects the edges of your sign, conceals the profile of the material and adds a professional framed appearance to your custom door signs.
Foam Core Ultra Door Signs can transform even the most simple office door signs into professional custom door signs. Foam core ultra is a superior product to traditional foam core and offers a longer life than its predecessor. Great for square, rectangle and vertical rectangle signage, foam core ultra is ideal for temporary as well as semi-permanent signs for doors. Easy to mount or display these custom door signs can be placed anywhere you need additional signage or way finding. We suggest foam core ultra office door signs for interior use only.
Engraved Door Signs are probably the most common of all personalized door signs. Design your engraved custom door signs, in metal, plastic or clear acrylic. And we offer a variety of finishes, any of which would be a great fit for you and your business. Engraved signs for doors can be used for anything from labeling restrooms, storage closets as well as personalizing employee offices. Our engraved office door signs are adaptable for interior as well as exterior applications. And because engraved signs for doors are light weight displaying them is quick and easy and in most cased requires no tools.
Poster Door Signs are recommended for temporary office door signs. Available in any size and style, poster custom door signs can be designed to fit any business or promotional need. Choose from an assortment of paper choices including glossy photo paper, matte finished paper or a waterproof vinyl. For the most vibrant color representation we recommend our glossy photo paper. For best presentation we produce poster office door signs in square, rectangle or vertical rectangle. Poster signs for doors are for interior usage only.
Coroplast Door Signs are commonly used in large as well as small businesses everywhere. Coroplast office door signs are light weight, durable and easy to install. Available in our traditonal shapes (square, rectange and vertical rectangle) as well as some custom shapes, coroplast personalized door signs can be created to match your business. Traditionally coroplast signs can be seen outside, but when used inside have an even longer sign life. Completely waterproof, custom door signs made from coroplast are ideal for locations that may be exposed to moisture.
Decal Door Signs, while not traditional rigid signage, are still great for custom door signs. Personalized door signs made from decals are extremely versatile. Available in any shape, color, style or design, these "large stickers" can be placed anyway signage or labeling is needed. Decal office door signs can also be combined with vinyl lettering for an even more sophisticated custom door signs.
Vinyl Letter Door Signs mainly consist of large vinyl letters used to personalize your door or any other area you need quick and easy signage. Office door signs made from vinyl letters present a finished, polished, organized business image. And with a large variety of colors and any size available, creating custom door signs for your business will be effortless. Combinge your vinly letter office door signs with decals to creat an even more unique and stylish custom door sign.
<script type="text/javascript">var switchTo5x=true;</script> <script type="text/javascript" src="http://w.sharethis.com/button/buttons.js"></script> <script type="text/javascript">stLight.options({publisher: "86bf83f0-7ee9-4c74-bb04-7a1e186a0519"});</script> <span class='st_facebook_hcount' displayText='Facebook'></span> <span class='st_twitter_hcount' displayText='Tweet'></span> <span class='st_googleplus_hcount' displayText='Google +'></span> <span class='st_pinterest_hcount' displayText='Pinterest'></span> <span class='st_email_hcount' displayText='Email'></span>
Design or Price a Custom Door Sign
Design Online
Price Now
Unlimited proofs with every sign. We send a proof of your design to ensure 100% satisfaction before we ship.

Free shipping on all Door Signs for orders within the continental US greater than $50 for ground and greater than $400 for freight
Custom Door Sign Material Selections
Acrylic Door Signs

ARMOUR-Wood Door Signs

Dibond Door Signs

Aluminum Door Signs

PVC Door Signs

Alumalite Door Signs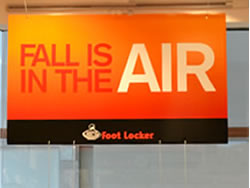 Foam Core Ultra Door Signs

Engraved Door Signs

Poster Door Signs

Coroplast Door Signs

Decal Door Signs

Vinyl Letter Door Signs

Are Custom Door Signs Signs Right for you?
Use our material selection wizard to help you determine the right sign material for your needs.
Find Out Now