Custom Plaques Become Cherished Mementos, Celebrating Accomplishments and Achievements!
Custom plaques have long been an elegant and traditional way of rewarding accomplishments, efforts and achievements. With custom plaques you can honorably bestow onto individuals your appreciation and thanks. Used in a variety of different arenas, custom wood plaques and custom plaques, in general, are cherished mementos. Custom plaques are appropriate for all levels of business and community rankings, as well as a great memorial to sports teams for a well played season.
We produce custom plaques and custom wood plaques from premium, high quality materials with professional, expert craftsmanship. Regardless of your need for custom plaques, whether it be one or seventy-three, we offer you the individual attention to detail and quality. With one of the largest selections of options regarding custom plaques and custom wood plaques we can assist you in creating an unique and cherished custom plaque that continues to show appreciation for years to come.
Custom Plaques and Custom Wood Plaques and Their Uses
Award Custom Plaques assist in recognizing individuals and team accomplishments and achievements. We have a large selection of designs to accommodate all budgets. From the economical, but stylish walnut finish custom wood plaques, to our elegant marble custom plaques, we can provide you with the appropriate custom plaques for the right acknowledgement. All our custom plaques are engraved for free (some exceptions apply) and can be personalized to suit any type of achievement.
Memorial Custom Plaques are the most popular option when it comes to honoring company presidents, founders and benefactors. Custom wood plaques have a classic, traditional look, with rich wood grains and quality engraved metal. Select from a vast assortment of finishes, background colors, borders, textures and edge styles when designing your custom plaques. These custom wood plaques are an elegant way to show appreciation for those that have made outstanding accomplishments in business or the community.
Sport Custom Plaques are the best way to reward individuals for a successful season. We carry custom plaques for baseball, basketball, soccer, cheerleading and every sport you can think of. Our custom wood plaques are crafted from the best quality materials and our selection is vast, enabling you to choose the perfect custom plaques for your teams. We can assist you in designing custom plaques that include photos, images, stats, as well as personalizing custom wood plaques with names, ages and jersey numbers.
Sales Custom Plaques are a great way to stimulate increased sales within your company. Custom plaques are cherished career awards and are fondly regarded. Reward those individuals within you business with custom wood plaques or custom plaques. It's a professional way of saying "thanks" and rewarding a job well done. In addition, these custom plaques can serve as incentive to other employees that are striving to receive recognition. Available in a variety of sizes, styles and finishes. Including custom wood plaques, engraved marble plaques and acrylic custom plaques.
Corporate Custom Plaques can be that small gesture that really gets your team moving. Custom plaques are a great token of appreciation as well as a motivational gesture. Our custom wood plaques are most popular for sales awards, team awards, safety award, customer service awards and the ever popular employee-of-the-month custom plaques. These high-end custom wood plaques are available with free engraving and can be designed from an assortment of finishes, styles and sizes. Whether you want to award custom plaques for hanging or custom wood plaques to proudly display on a desktop, we have all the custom plaques you will need.
Event Custom Plaques are ideal for a beautiful, timeless treasured memento. Commemorate your event by personalizing your custom wood plaques or custom plaques with your favorite photos, designs or text. All are printed with crisp and brilliant detail. It's an impressive way to showcase an event, fundraiser or special ceremony. These custom plaques can be crafted in a variety of sizes and finishes. These custom wood plaques make great gifts because they are durable, elegant and help to cherish that special event or cause.
<script type="text/javascript">var switchTo5x=true;</script> <script type="text/javascript" src="http://w.sharethis.com/button/buttons.js"></script> <script type="text/javascript">stLight.options({publisher: "86bf83f0-7ee9-4c74-bb04-7a1e186a0519"});</script> <span class='st_facebook_hcount' displayText='Facebook'></span> <span class='st_twitter_hcount' displayText='Tweet'></span> <span class='st_googleplus_hcount' displayText='Google +'></span> <span class='st_pinterest_hcount' displayText='Pinterest'></span> <span class='st_email_hcount' displayText='Email'></span>
Are Custom Plaques Right for you?
Use our material selection wizard to help you determine the right sign material for your needs.
Find Out Now
Call us at 1-800-899-6272 for prices and options on all
Custom Plaques!
Custom Plaques
Custom Wood Plaques

Engraved Marble Custom Plaques

Custom Cast Plaque Options
Call us at 1-800-899-6272 for prices and
Custom Cast Plaque options!
Cast Plaques

Etched Plaques

Cast and Cut Letters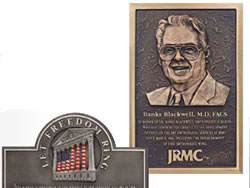 Specialty Cast Products