Dry Erase Boards Are Made to Fit Your Growing Business!
Dry erase boards can help you take your business to new limits. Custom dry erase boards help your business expand their goals, increase sales and track information that may change regularly. Dry erase marker boards are ideal for business presentations, they display a professional business image as well as being functional. As your business grows record its increase with a dry erase board. Dry erase boards are great for motivating your sales team as well as rewarding goals acheived.
A dry erase board can become exceptional by personalizing it to fit your need or business. We offer custom dry erase marker boards in calendar years, sales goal tables, blank sign faces and even company logos. You can also choose from a large collection of dry erase sign materials too. With so many custom dry erase options to choose from and design, you have countless options for your business or promotion.
Dry Erase Boards are Built to Last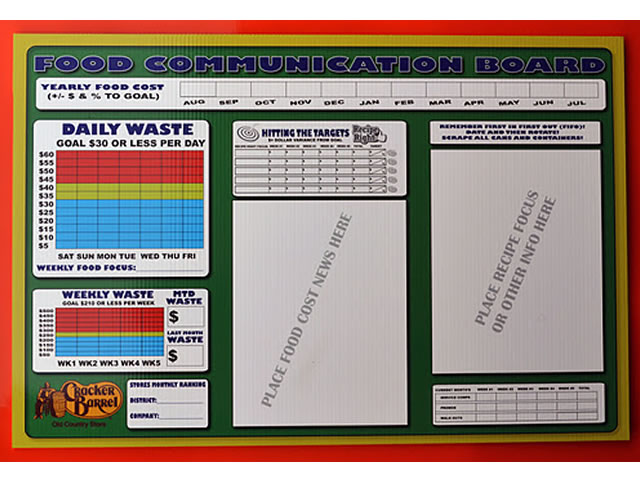 Custom dry erase boards are available in a variety of sign materials . No matter where your dry erase marker board will be displayed or mounted we can help you select the right material for the job. Dry erase boards with rounded corners, custom shapes, no problem. Just about anything you can imagine we can create, just for you.

Need to install a large three foot by five foot dry erase calendar in your conference room, our customer specialists can assist in that design, production and even provide you tips and supplies for a seamless installation of your dry erase white board. Any custom dry erase board, any location and any size, we are your one stop online sign studio.
Your custom dry erase boards will be built for durability, with style, and versatility. We use the highest quality materials, including the most innovative printing and finishing equipment in the production of dry erase boards. The commitment of our staff and multi-facet facility allows us to produce the best dry erase marker boards in a prompt amount of time. You will have your new dry erase marker board delivered to you ready to install and built to last.
<script type="text/javascript">var switchTo5x=true;</script> <script type="text/javascript" src="http://w.sharethis.com/button/buttons.js"></script> <script type="text/javascript">stLight.options({publisher: "86bf83f0-7ee9-4c74-bb04-7a1e186a0519"});</script> <span class='st_facebook_hcount' displayText='Facebook'></span> <span class='st_twitter_hcount' displayText='Tweet'></span> <span class='st_googleplus_hcount' displayText='Google +'></span> <span class='st_pinterest_hcount' displayText='Pinterest'></span> <span class='st_email_hcount' displayText='Email'></span>
Available in:
Aluminum
Alumalite
Coroplast
Dibond
Steel (also creates magnetic board)
Available in any color, design or style
Also available with trim cap for more polished look
Recent Customer Testimonials
"I know that when you are dealing with the public, you probably get complaints of all kinds. And maybe a few of them are complaints that sould be brought to your attention.
However, my experience with your company, from the time I picked up the phone and shared an idea with Erin, until my wife called and told me that my sign had arrived at Regions Bank, was nothing short of awesome. She said I looked like a little kid opening a present on Christmas morning. I am a big fan of the Cardinals and have other ideas for things I would like to do in the yard. My only problem is that my ideas far out weigh my income. Thanks for the help and keep up the good work."

Rick Altemeyer


Design or Price Dry Erase Boards
Design Online
Price Now
Unlimited proofs with every sign. We send a proof of your design to ensure 100% satisfaction before we ship.

Free shipping on all Dry Erase Boards for orders within the continental US greater than $50 for ground and greater than $400 for freight
Are Dry Erase Boards Right for you?
Use our material selection wizard to help you determine the right sign material for your needs.
Find Out Now
Products Similar to Dry Erase Boards
Indoor Message Boards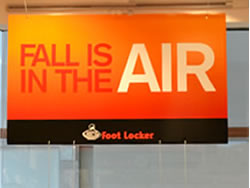 Foam Core Ultra Signs

Indoor Flashing Boards