Man Cave Signs, Beer Signs, Vintage Signs, Vintage Metal Signs, Metal Signs, Man Cave Sign, Custom Metal Sign
Vintage Metal Man Cave Signs
---
Hey fellas…think about your "Man Cave" for a second. It's the one room you have all to yourself. So make it entirely yours with custom Man Cave Signs. Plant the proverbial flag in your man cave with personalized name signs letting guests know whose room it is. Display Alma Mater pride from your college years or show your professional team colors with custom signs or posters of your favorite sports organizations and their logos. You can even show your affection for a particular city or hometown with landmark street signs such as "Wrigley Field", "Grand Central Station" or "Boston Garden." Looking to make your space a bit more nostalgic? Give a nod to yesteryear and achieve a "long ago" feel with vintage metal signs of your favorite brands, hobbies or activities. And guys, it is your room, so don't forget the ever-popular "No Girls Allowed" sign. Also, check out our large selection of bar signs perfect for bars, home decor, gifts and more.
Pictured below are a few examples of some Man Cave Signs we've recently produced.
Metal Man Cave Signs are made from the Aluminum sign material;
Here are the key points to know about custom aluminum signs:
The aluminum sign material itself is:
Thin
Lightweight
Rigid yet flexible
Rustproof, waterproof & chemically resistant
Durable indoors and outdoors for up to 15 years
Perfectly smooth
Will last for decades indoors
Rated to last up to 3 years outdoors with
uncoated Economy Grade Aluminum
Rated to last up to 5 years outdoors with
coated Standard Grade Aluminum
Rated to last 6-8 years outdoors with coated
Premium Grade Aluminum
Easy to install
(Installation kits are available)
Plus, aluminum signs are highly versatile:
You can get any size you want
Any thickness
Any shape
Any design, artwork, photo or logo can
be used for metal Man Cave Signs
You can choose any color you want
(Including a brushed gold or silver
background)
Aluminum signs can be one-sided or
two-sided

Sometimes, all you want is the bottom line!
Our online Man Cave Sign pricing tool instantly calculates the exact prices on custom aluminum signs, shows you quantity discounts, and even lets you compare this product to other metal sign alternatives!
And don't forget…at SignsUS, shipping for aluminum Man Cave Signs and all other indoor and outdoor signs is free, and orders outside the state of South Carolina are tax-free!
We offer more colors for metal Man Cave Signs than anyone out there on the web!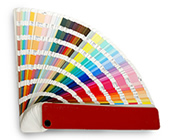 You can now choose from ANY color under the sun when designing your new signage. You can even choose a reflective color!
Specialty aluminum finishes including brushed gold, mirror gold, brushed silver or mirror silver are available in a standard .040" aluminum thickness. If you'd like a thicker sign in these finishes, they are available in our Dibond sign material, which is made up of two aluminum sheets on either side of a solid plastic core.
Big or Small, We Do It All!
While most sign companies are setting limits to what size your aluminum metal sign can be, we are printing Man Cave Signs in every size imaginable!
Aluminum signage from SignsUS comes in sizes up to 6' x 12' in a single, seamless sheet. This is the very largest, rigid, seamless sign panel available in the market today. If you need a sign that is larger than that, no worries! Just let us know, and we'll make sure to get you any size Man Cave Sign you need.
We custom cut more shapes for Man Cave Signs than any other sign company!
Unlike most sign companies who only make standard shaped metal signs, SignsUS will cut your Vintage Metal Man Cave Signage to ANY custom shape you desire! We cut uniquely shaped signs daily!
Pictured below are a few custom sign shapes to get your creative juices flowing. If you need a Man Cave Sign in an even more unique shape, just let us know. We'll make sure you get the exact shape you want for your Man Cave Sign!
Displaying your Man Cave Sign is easy! We offer installation kits and accessories that will help you mount your new sign to wood, metal, stucco, brick masonry or concrete! Or if you'd like to hang your Man Cave Sign, just let us know. We can drill holes to the top of your sign to simplify the hanging process!